One of the biggest benefits to Babylon's Fall's deluxe edition is early access to the game. This might tempt some people, but given the roughly $30 difference, it's hard to determine if that is enough. Given these things can go either way, we wanted to help make the choice a little easier.
Are Babylon's Fall Deluxe Edition Items Worth It?
What does Babylon's Fall Deluxe Edition Come With?
Main Game with Early Access
Gideon Attire Pack & Zu Attire Pack
Legatus Cape & Winged Cape
Acanthus Frontlet Accessory
Above are all the items included in the deluxe edition. While the game and early access go without saying, it's important to understand both the Gideon Attire and Zu Attire packs are purely cosmetic items.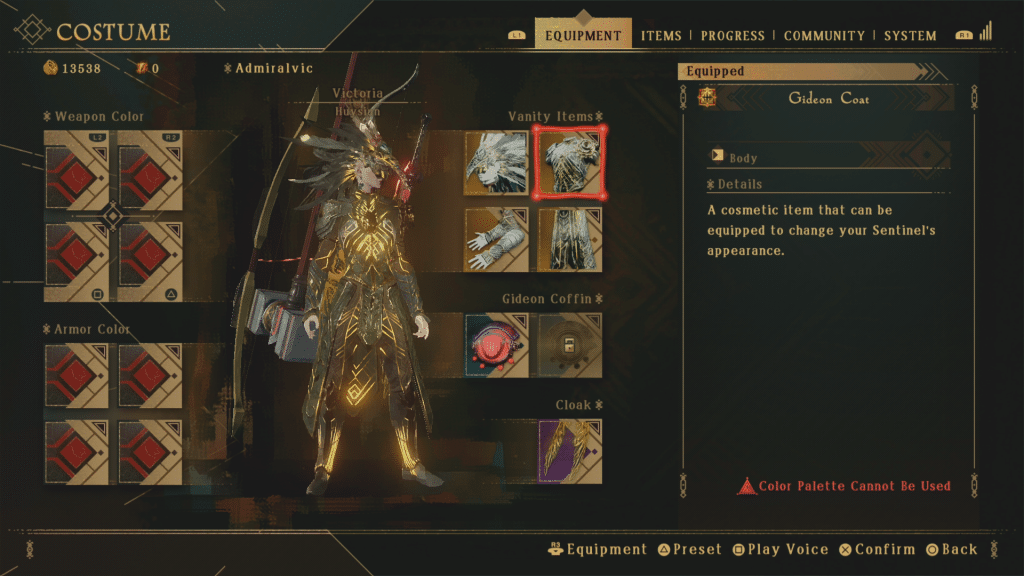 Unlike a lot of games, Babylon's Fall makes the wise choice to include both a "vanity armor" system and make these items part of that. The picture above is a mesh of the two sets, with the helmet being Zu and the rest being Gideon. They actually pair nicely and I personally think the Zu helmet is one of the cooler helmets in the game. As a negative, the set does not work with color palettes, though it does have a gold shining animation that makes it stand out.
The two cloaks are also purely vanity, with one matching the sets and the other looking more regal.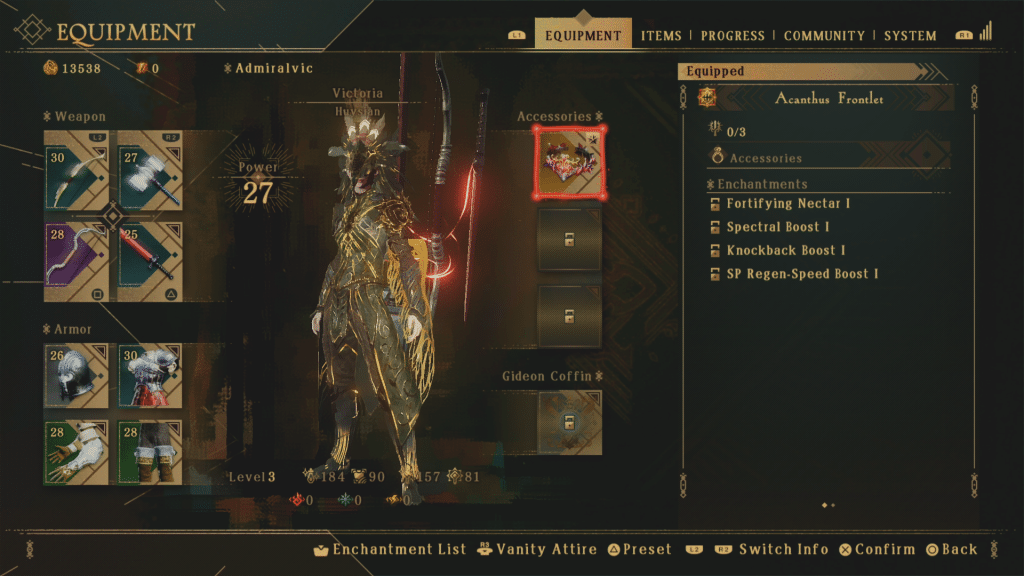 Finally, there is the Acanthus Frontlet accessory. Unlike weapons and armor, they do not contribute to your overall power. As a result, it can be used later on without having a falloff in overall power. It just might get replaced depending on your build. It features four perks, which are are follows:
Fortify Nectar 1 – Increases HP, SP and Spectral Attack Critical Hit Chance with 75 percent or more health
Spectral Boost 1 – Increased Spectral Damage and Critical Hit Chance
Knockback Boost 1 – Improved Knockback Damage and Recovery Speed
SP Regen-Speed Boost 1 – Higher SP regeneration and decreased Damage Taken
Other Considerations
While these benefits will appeal to some, it's important to remember the first battle pass is included for free. The pricing also indications you should be able to purchase the second with your free 1,000 Garaz credit after May 31.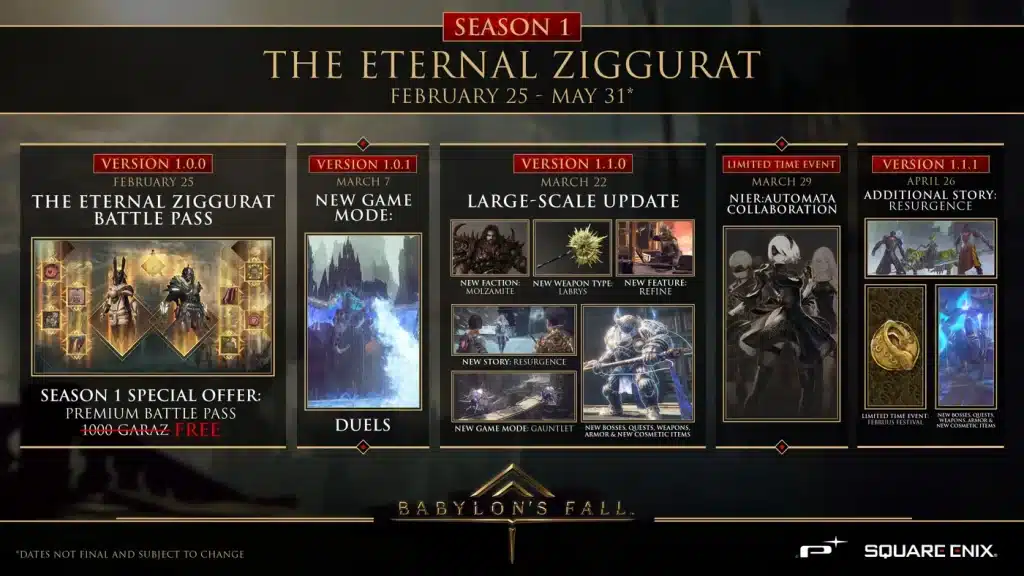 In this pass there are four costume sets on the premium side and one on the free side. Unfortunately, all but one of them are broken up into pieces, meaning it's hard to get an idea how the full set looks, but we included some images to give you an idea.
However, based off what we've seen thus far in Babylon's Fall, we do not expect the battle pass to be a quick and easy complete. It will likely required a fairly sizable investment, with the final piece, Hare Anklet, requiring level 90 out of 100 to earn.