The latest patch for Voice of Cards: The Isle Dragon Roars addresses one of the biggest issues with the game, speed.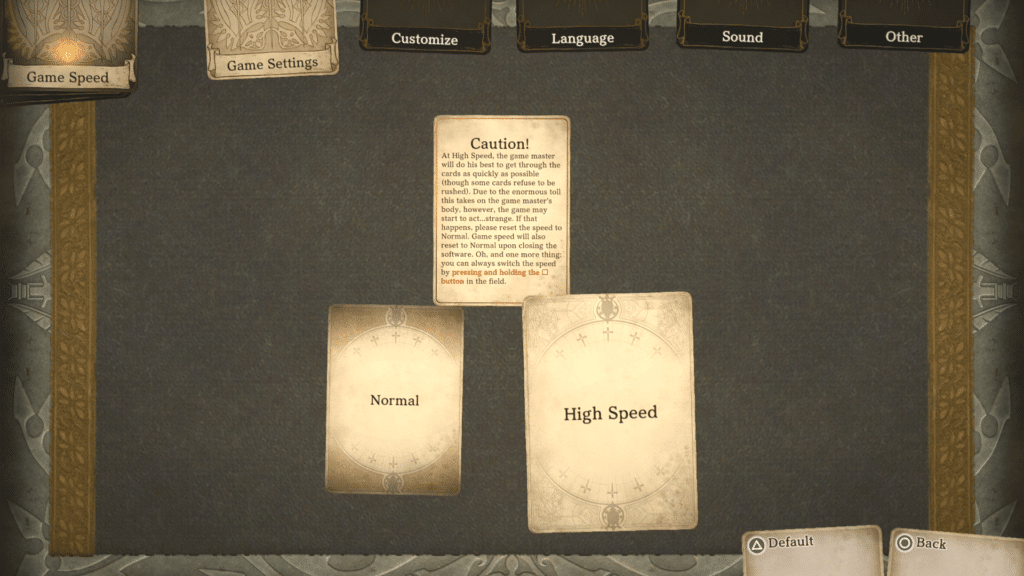 The new mode, referred to simply as high speed, streamlines the overall experience. Now your game piece will move to the next space immediately, instead of showing the game piece actually moving, with combat feeling a lot more snappy. It's a huge improvement that drastically improves the overall feel and experience of the game, though anyone looking to retain the original board game feel might want to keep it off.
If interested, it can be enabled by selecting options and under the game settings you'll see a new option called Game Speed. It will look like the image above, which allows for either speed. Square Enix warns the new speed might cause problems, but it can be corrected by enabling and disabling the mode.