Forerunner is making a lot of waves in Destiny 2. The exotic sidearm is a fearsome weapon, one that can make quick work of enemies in a number of places. Naturally, for something so powerful, players are excited to bring it to its peak with the catalyst. Unlike Gjallarhorn, it isn't obtuse, though it does require some work.
How to Unlock the Catalyst for Forerunner in Destiny 2
To unlock the catalyst, simply obtain rank 16 in Xur's Strange Favor. Once you hit that point you will gain the Anomalous Access Card, which will unlock the catalyst.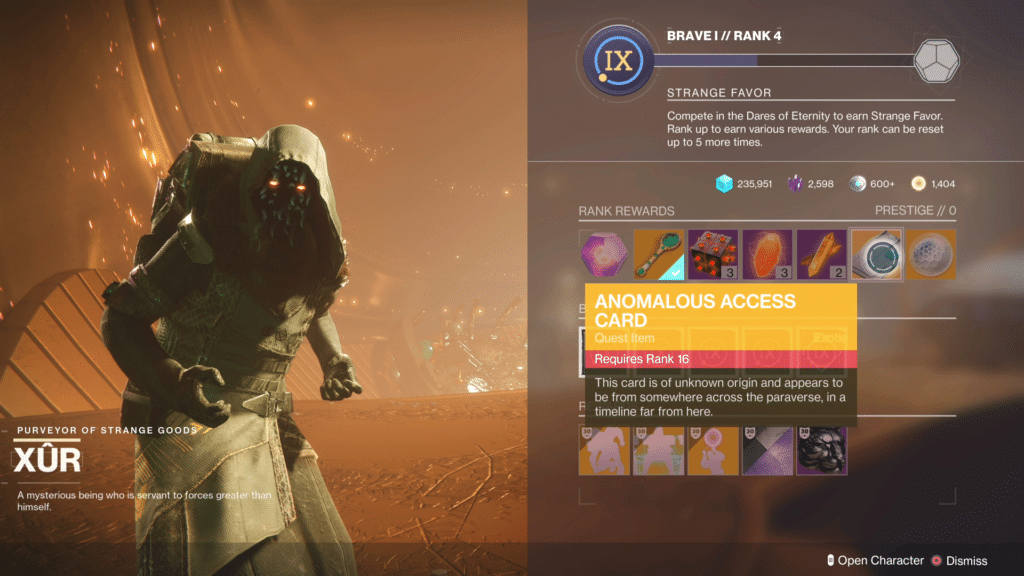 For those worried, players suggest it takes about 70 matches to unlock. That is a sizable investment in the short term, but far from bad long term.
Once you get it, Forerunner gains a perk that trades six bullets for a unique grenade. Those who've unlocked it consider it more of a novelty than a required perk but it is a fun addition regardless.