Unlike gamings best kept secret, Activision has finally revealed the frequently rumored Call of Duty: Vanguard for PlayStation 4/5, Xbox One/Series and PC.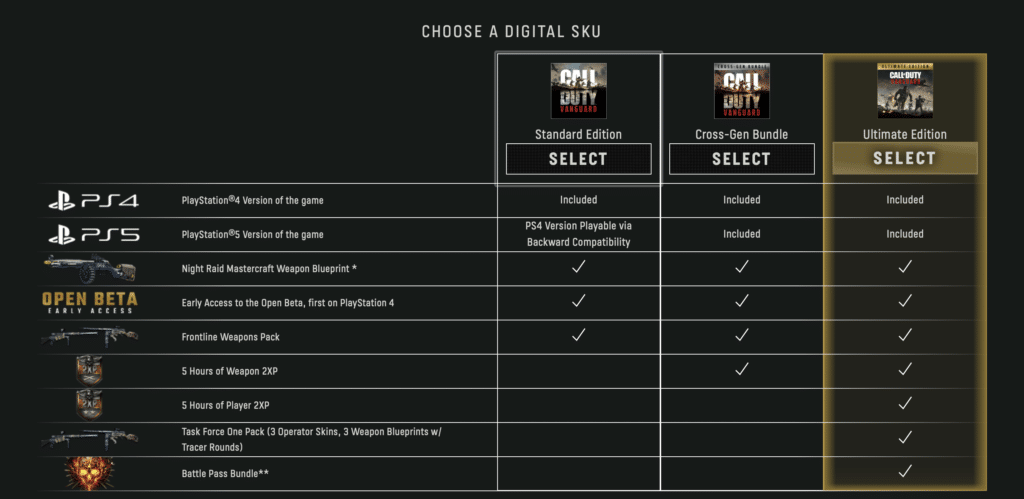 Pre-orders for Call of Duty: Vanguard are currently available on all platforms. Those who choose to preorder the base version for $59.99 will get the frontline weapon pack and early access to the open beta, which will start on PlayStation consoles. In addition to that, digital preorders will get the Night Raid Mastercraft weapon and operator Arthur Kingsley for Call of Duty: Black Ops Cold War and Call of Duty: Warzone following successful preorder. For an extra $10, players can upgrade to the cross-gen bundle that includes five hours of double experience for weapons and the PlayStation 5 or Xbox Series version. Finally, hardcore fans can step up to the Ultimate Edition for $99.99 and get all the previous rewards, plus give hours of double player experience, Task Force One weapon pack and Battle Pass bundle (1 season Battle Pass + 20 Tier Skips).
For more information about Call of Duty: Vanguard, here is a brief overview via the official site:
CAMPAIGN

The award-winning Call of Duty® series returns with Call of Duty®: Vanguard, in which players will experience influential battles of World War II as they fight for victory across the Eastern and Western Fronts of Europe, the Pacific, and North Africa.       

MULTIPLAYER

Create and cement your legacy as Call of Duty's signature Multiplayer experience launches an all-out assault on all fronts. Witness the rise of the Special Forces as players drop into new locales with authentic World War II loadouts.     

ZOMBIES

Players will also be able to prove their mettle as they try to survive the relentless onslaught of the undead in a chilling new Zombies experience, developed by Treyarch Studios.     

WARZONE™

Call of Duty®: Vanguard will usher in a new and unparalleled Call of Duty®: Warzone™ integration post launch.   

Call of Duty: Vanguard site
Expect all of this and more when Call of Duty: Vanguard releases Nov. 5, 2021.