Fans of the River City Ransom (Kunio-Kun) spin-off, River City Girls rejoice, Arc System Works announced River City Girls 2, River City Girls Zero and a PlayStation 5 version of River City Girls.
In the sequel, River City Girls 2, Misako and Kyoko are back in an offline and online co-op adventure through the mean streets of River City. With new enemies, locations and moves, the pair needs to deal with a past foe. Players can expect to play this sometime in 2022 for PlayStation 4/5, Xbox One/Series, Switch and PC.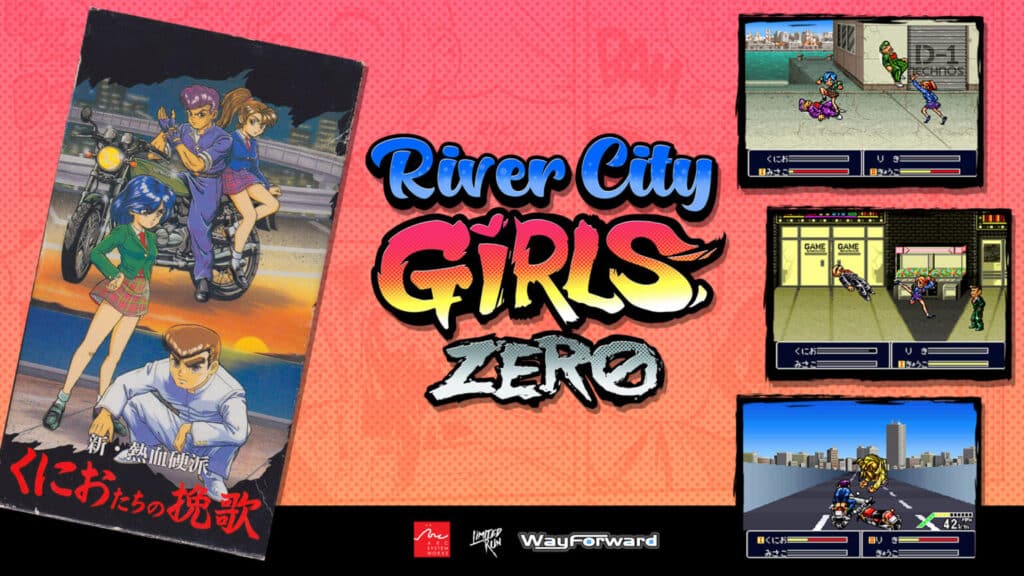 If you missed out on the original, River City Girls, will be brawling its way to the PlayStation 5 in both digital and physical via Limited Run Games. Expect more details sometime in the future.
Finally, River City Girls Zero was announced for Switch and "other platforms." Unlike the previous titles, this is a port of Shin Nekketsu Kōha: Kunio-tachi no Banka, which was never localized in the west. While it is a more traditional Kunio-Kun experience, it boasts the first adventure where Misako and Kyoko joined the fight. Currently, River City Girls Zero is set for a late 2021 release.