This weeks episode of Mythic Quest finally explains the events that lead to C.W. Longbottom (F. Murray Abraham) moving from a Nebula Award-winning science-fiction and fantasy author to head writer for the game. Not only does the episode explain a lot, like his frequent mentions of the award, along with easily being one of the series finest, the book C.W. Longbottom is working on, Tears of the Anaren, is mentioned frequently. And, following the release of the episode, the book appeared as a free download on Apple's bookstore.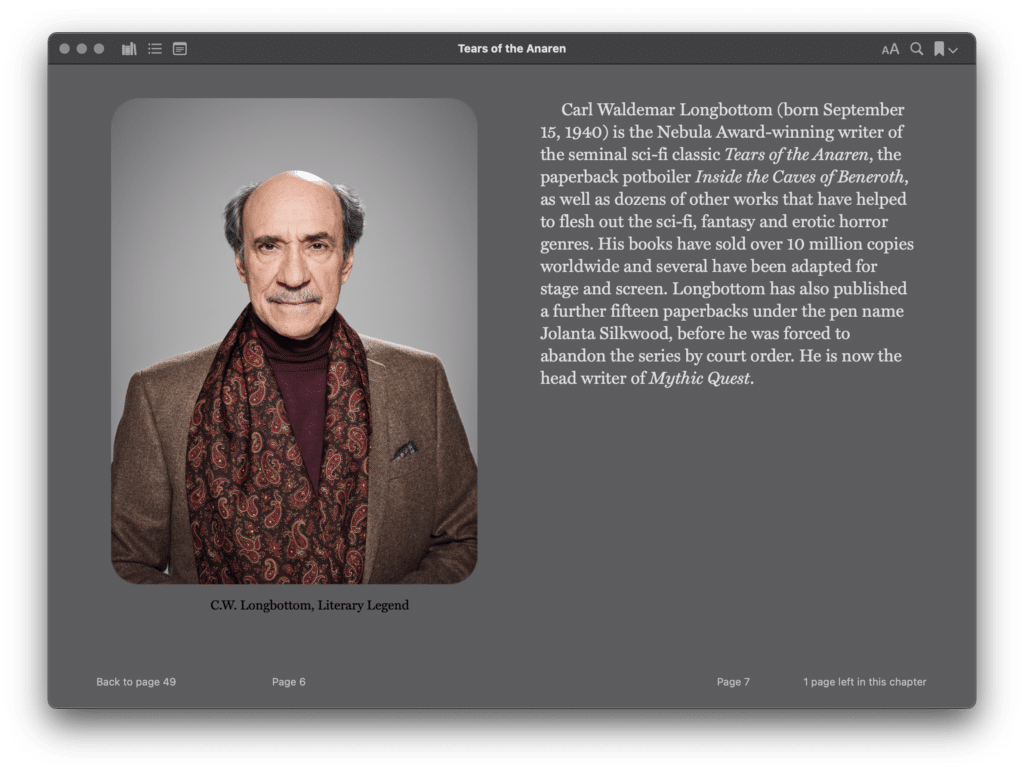 This version of the story, referred to as an unpublished draft, is 52 pages long, complete with an introduction and afterword by Ian Grimm (Rob McElhenney). While the two chapter book isn't needed to, at least currently, understand the events of Mythic Quest, it's a cute little bonus that adds some insight into the events of the episode.
If that isn't enough, an audiobook version of Tears of the Anaren was released, complete with McElhenney and Abraham narrating as their characters. This version is approximately 46 minutes long, making it perfect for playing on the go or just listening as you do something else around the house.