Bandai Namco recently revealed that Tales of Arise will be coming to PlayStation 5 and Xbox Series along with the PS4, Xbox One, and PC version on September 10 worldwide.
For gamers that are in Japan, Tales of Arise will be released a day early in Japan, which will be on September 9. The game is available for pre-order today both physically and digitally across all platforms.
"We want Tales of Arise to represent a new milestone for the Tales of franchise," said Tales of Arise producer Yusuke Tomizawa in a press release. "The game has a new artistic direction, making the most out of the Unreal Engine and our newly developed 'Atmospheric Shader' to push the graphics and quality and make players feel like they are in a painting. With a story that is more mature and hits on more essential themes than previous games, we hope players will be fully immersed in Alphen and Shionne's journey. We can't wait for you to be able to play the game later this year."
Additionally, Bandai Namco also announced the pre-order bonuses and several editions that will be available at launch:
Pre-Order Bonuses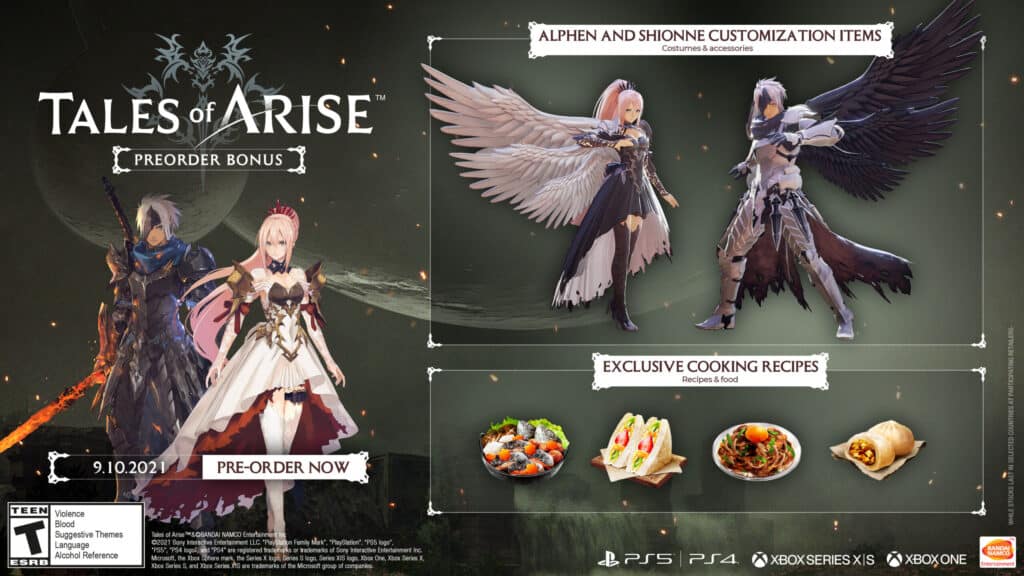 New costume for Alphen and Shionne
Outfit accessories
New cooking recipes and ingredients
Digital Deluxe Edition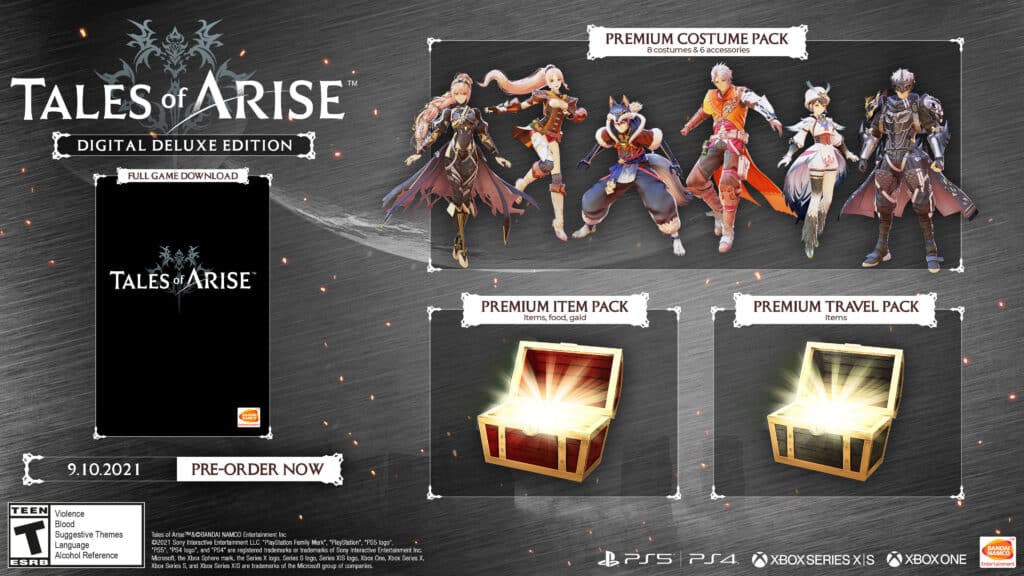 Premium Item Pack – Contains gold, cooking items and Boosts
Premium Costume Pack – Eight full costumes and six accessories
Premium Travel Pack – Better cooking and crafting abilities and discounts in shops
Digital Ultimate Edition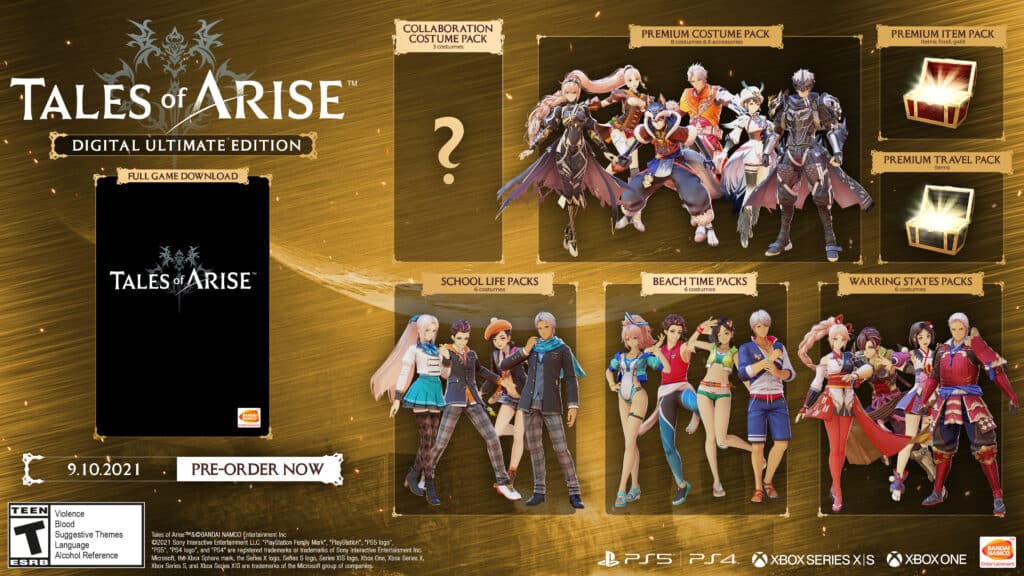 All contents found in Digital Deluxe Edition
Additional costumes for playable characters and special costumes in collaboration with other Bandai Namco franchises.
Collector's Edition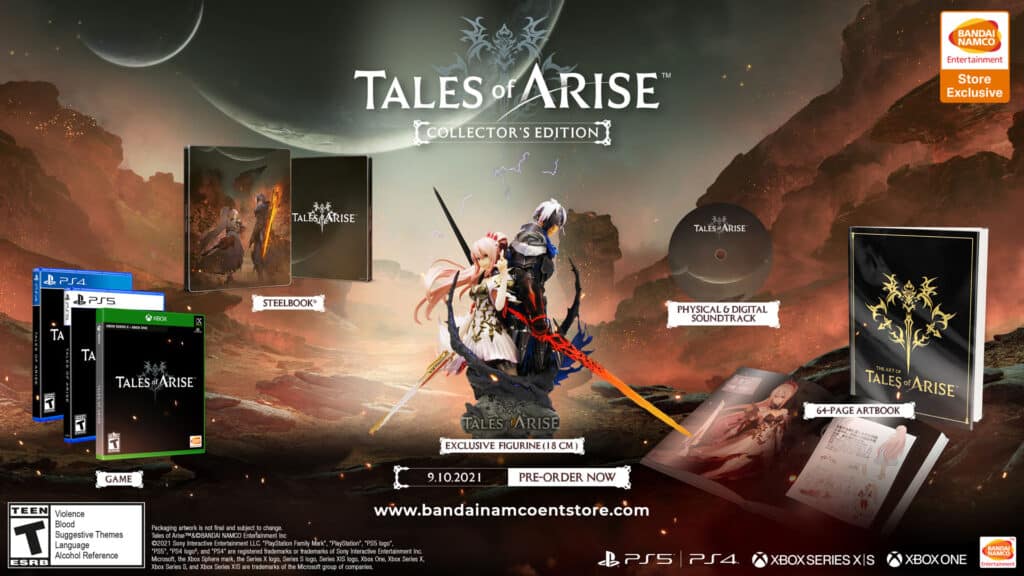 Standard Edition of Tales of Arise
Exclusive 18-cm Alphen and Shionne figurine
Steelbook case
64-page hardcover art book
Physical CD soundtrack
*The collector's edition is available exclusively via Bandai Namco's Online Store
Check out below the release date announcement trailer for Tales of Arise: