With Kirby's Return to Dream Land Deluxe set to release on Feb. 24, players thought everything about the upcoming title was revealed, but that might not be the case.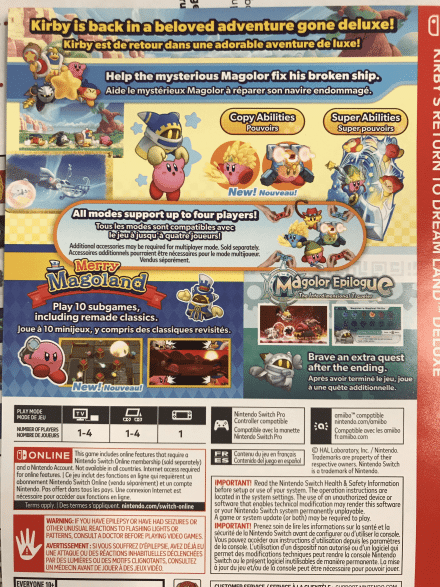 With copies finally being printed, an image of the back has made its way around the internet. Normally this wouldn't be a big deal, except the back mentions this copy includes Magolor Epilogue. This piece of content, described as simply being an extra quest following the original ending, was not included in the original, or seemingly announced prior.
As the name and images suggest, it likely follows Magolor, and details what they did following the events of the game. However, what exactly that means, or how much content it adds is anyone's guess.
Given Nintendo has typically added some content with these deluxe editions, such as Bowser's Fury with Super Mario 3D World, it will be exciting to see what secrets await. Content like Bowser's Fury were extremely well received, and Nintendo has a pretty good history with content like this.
It also brings into question how Nintendo plans on officially revealing this content. Various retailers reopened preorders of Advance Wars 1+2: Re-Boot Camp recently, which was delayed about a year ago due to "recent world events," suggesting Nintendo might be gearing up for another Direct. These two would be part of this, plus a couple long standing rumors, or recently potential things, like the possible return of Nintendogs on mobile devices.