CD Projekt Red held a strategy call today, which included a number of announcements and a few updates on some highly anticipated things.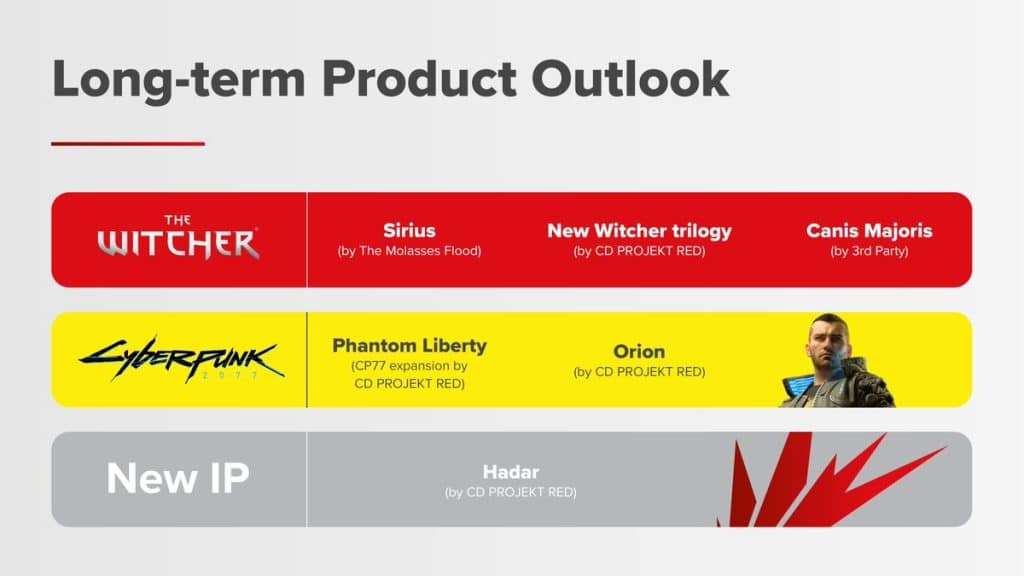 In terms of projects, players can expect three new projects from The Witcher, the previously announced Cyberpunk 2077 expansion and another project and a new IP referred to simply as Hadar.
Sirius is described as an innovative take on The Witcher and boasts an "unforgettable" journey. It's currently in pre-development at Molasses Flood and supported by CD Projekt Red, with over 60 people currently being involved and will have a multiplayer component. The new Witcher trilogy is headlined by Polaris. It's being made by CD Projekt Red, has over 150 people involved in the pre-release project and they expect the trilogy to conclude within 6-years of Polaris' release. Very little was revealed about Canis Majoris, which involves Witcher veterans, and is described as a single player open world RPG.
With everyone talking Cyberpunk 2077, thanks to the hit Netflix anime series, CD Projekt Red confirmed it's in the final stages and still set for release later this year. As for Orion, it will supposedly "prove the full power and potential of the Cyberpunk universe." No timeline or details were given beyond CD Projekt Red will also be working on it.
Almost nothing was revealed about Hadar beyond it being distinctly different from The Witcher and Cyberpunk.