In honor of Pokemon Day, Nintendo revealed the series ninth generation titles, Pokemon Scarlet and Pokemon Violet for Nintendo Switch. Currently the titles are set for a late 2022 release, with Nintendo also revealing starters and a few other things.
Developed by GAME FREAK inc., Pokémon Scarlet and Pokémon Violet take a new evolutionary step in the Pokémon main series. Trainers can explore an open world where various towns with no borders blend seamlessly into the wilderness. Pokémon can be seen everywhere in this wide-open world—in the skies, in the sea, and on the streets. 

Pokemon Press Release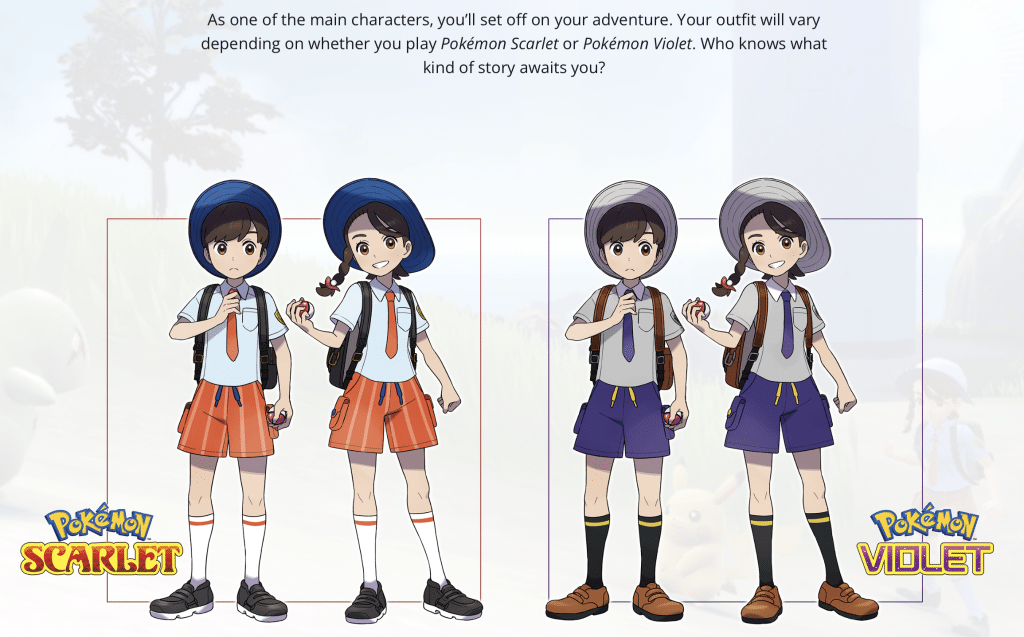 As one of the main characters, Trainers will jump into the world of Pokémon Scarlet and Pokémon Violet to begin their adventure, where they will have a different outfit depending on which game they are playing. Trainers will then choose either Sprigatito, the Grass Cat Pokémon, Fuecoco, the Fire Croc Pokémon, or Quaxly, the Duckling Pokémon to be their first partner Pokémon before setting off on their journey.

Pokemon Press Release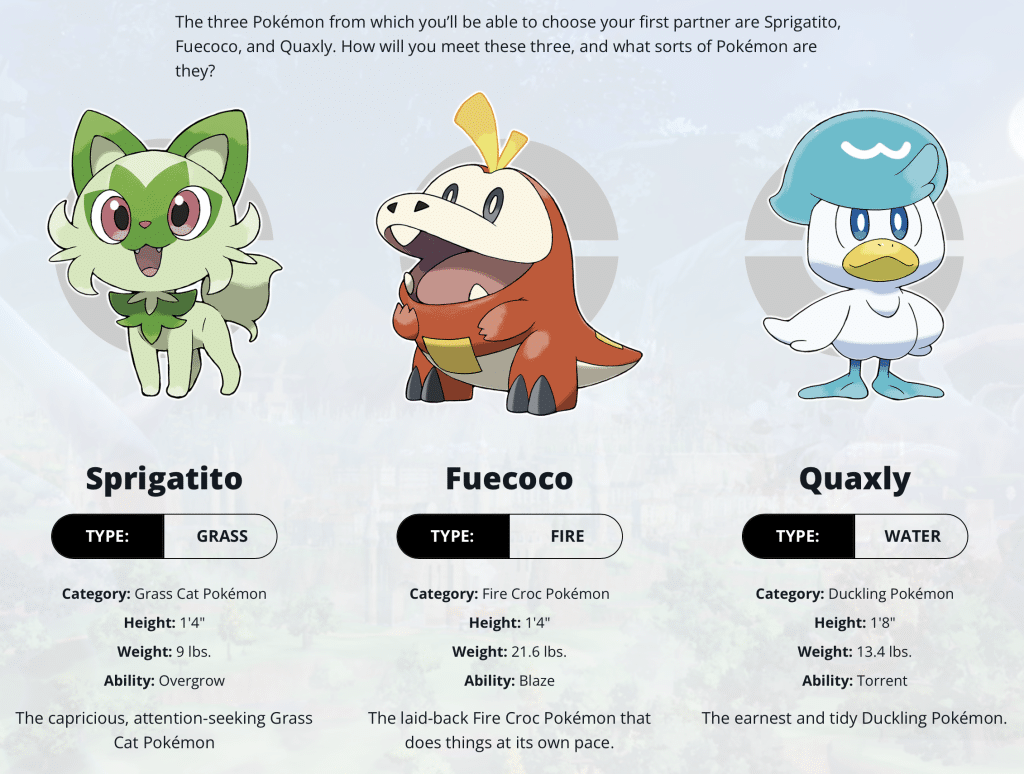 Expect more information as we get closer to release.